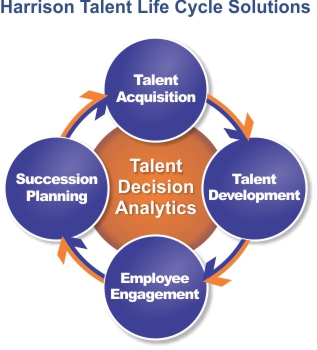 GRC is the Solution Partner of Harrison assessments in Azerbaijan, which gives assessment tools and talent management services worldwide. ®Harrison assessments focus on providing the most trusted and accurate employee assessment tools in the industry. The tools help managers throughout the entire HR process, helping companies become more productive and efficient, leading to increased profitability.
Our talent management solutions align people's qualifications, wants, needs, passions and goals to the requirements of the organization and specific jobs. This innovative approach exceeds general personality testing and other methods because it measures 175 factors, resulting in reports that target job-specific employee engagement, success, and retention.
Represented in 46 countries

Questionnaire available in 26 languages including Azeri, English, Turkish and Russian

500 000+ users p.a.

30+ years of research

Easily customize for your jobs with our library of 6500+ Job Success Formulas.

Automate internal and external talent pools with advanced technology.

Empower managers with easy-to-understand reports.

Develop leadership and teamwork.

Customize to match your behavioral competencies.

Strong validity and legal compliance without adverse impact.